How does the Ewon Cosy+ work?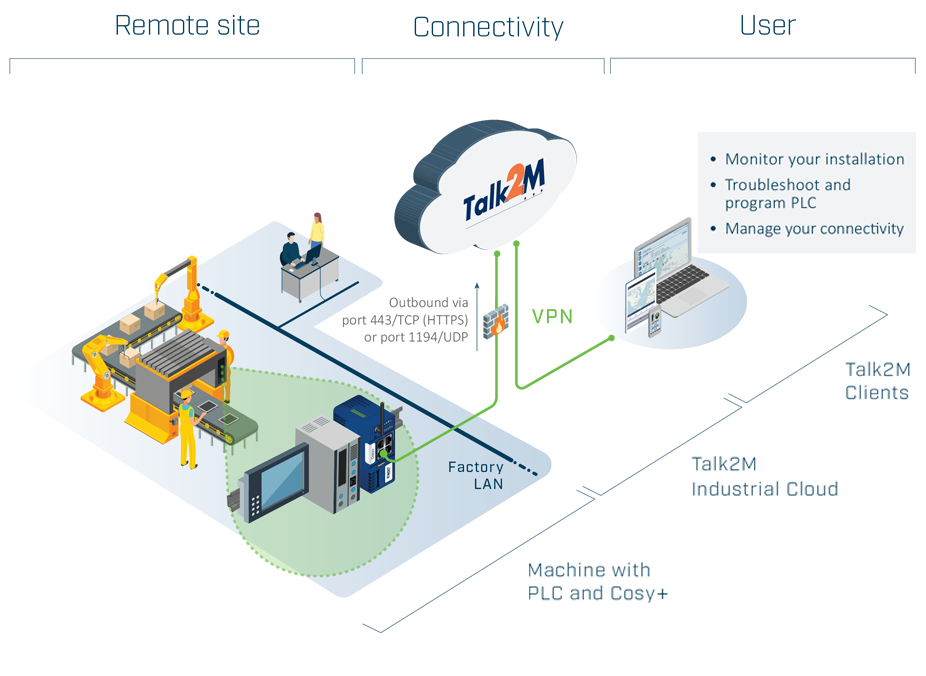 Your Cosy+ is designed to fit inside the control panel of your machine and connect to your automation devices such as your PLC and HMI through its Ethernet or USB interfaces.

The Cosy+ also connects to the Internet to establish a secure outbound VPN connection to Talk2M, Ewon's industrial cloud. You and your authorized users can then simply log in to your Talk2M account using the eCatcher client software and remotely connect to any of the automation devices for monitoring or maintenance purposes.

The Talk2M service acts as secure platform which completes the encrypted VPN tunnel between you and the remote equipment connected to the Cosy+.