The Netbiter Remote Management Solution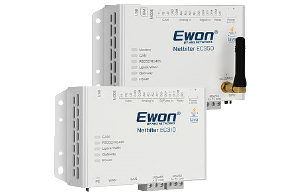 Manage field equipment online!
Netbiter enables you to remotely monitor and control field equipment from anywhere.
Setting up Ewon Netbiter for the first time
This demo shows how to get started with Ewon Netbiter Remote Management.
We will connect the Netbiter to an ultrasonic tank sensor which measures the levels in a fuel tank.
The Netbiter gateway will send data to the Netbiter Argos cloud service where we will have full control of the current levels, historical data, and performance of the tank.
How to connect a machine to ThingWorx using Ewon Netbiter LC
In this demo, we will show how to connect an industrial device to ThingWorx using the Ewon Netbiter LC300-series.
In this scenario, I have connected the Netbiter LC to a Modbus-based tank sensor which measures the levels in a fuel tank.

The tank sensor is connected via a serial RS485 cable to the Netbiter.
How to set up Netbiter Remote Access
In this demo, discover how to configure your Ewon and its remote access.
How to supervise field equipment in Netbiter Argos
This video shows how you can monitor and control field equipment using the Netbiter Argos web interface.
We look at examples for monitoring temperatures and start/stop a diesel-driven backup power generator.
Alarms in Netbiter Argos
How to get alarms from your installations whenever something happens.
Great to see you here!
Let us bootstrap your career!